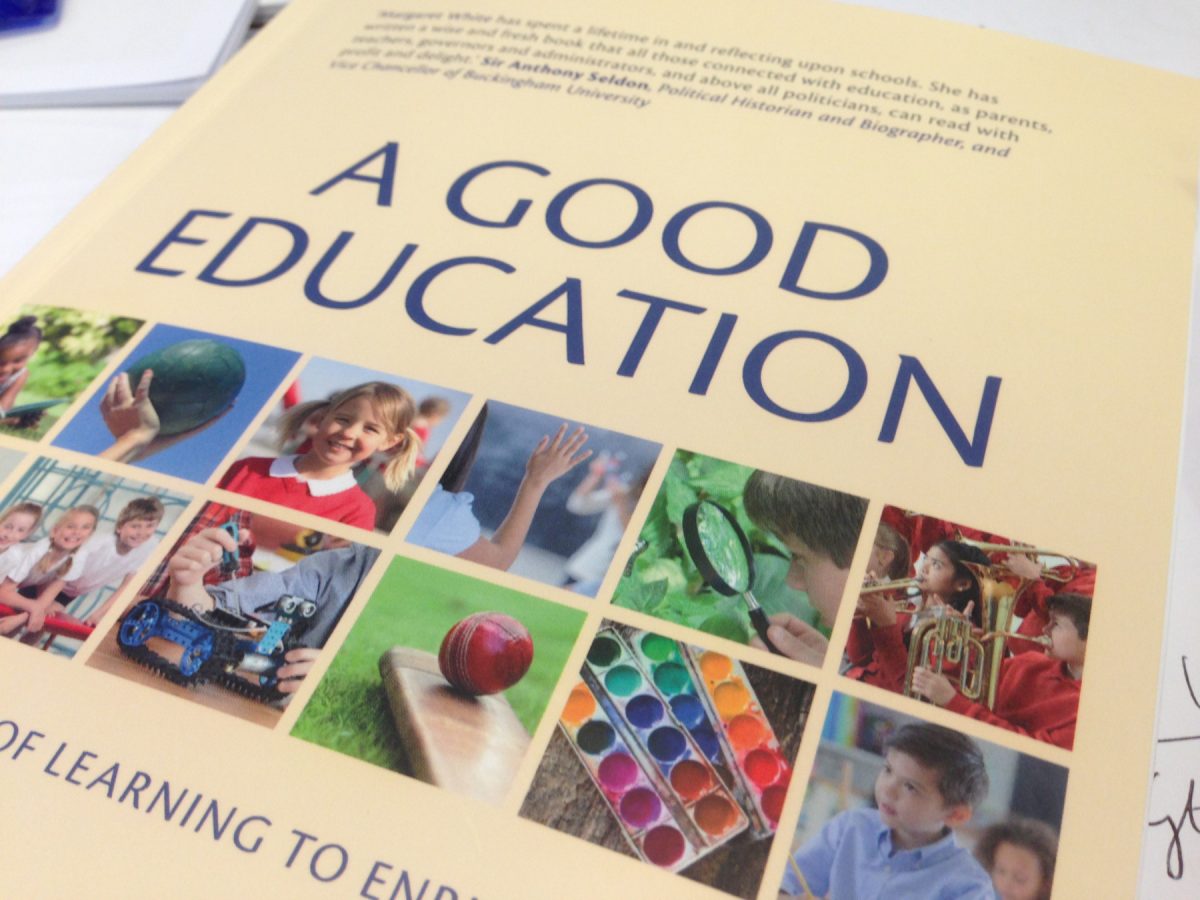 Cantab Asset Management is delighted that David Saunderson is quoted in Margaret White's newly released book entitled "A Good Education". The book looks into what constitutes a good education and presents a 'four-dimensional' model that considers the essential elements that should be included. Margaret White covers looking for a good education and creating a model of good education. She then considers applications, implications and implementation of the model. The foreword is written by Sir Leszek Borysiewicz, Vice-Chancellor Emeritus University of Cambridge and Sir Anthony Seldon commends, to all connected with education, reading with profit and delight.
'A "must-read" for educators, policy-makers and parents. Margaret White has delivered a magnum opus addressing many of the crucial issues facing our schools today.'
David Saunderson, Chief Executive, Cantab Asset Management.