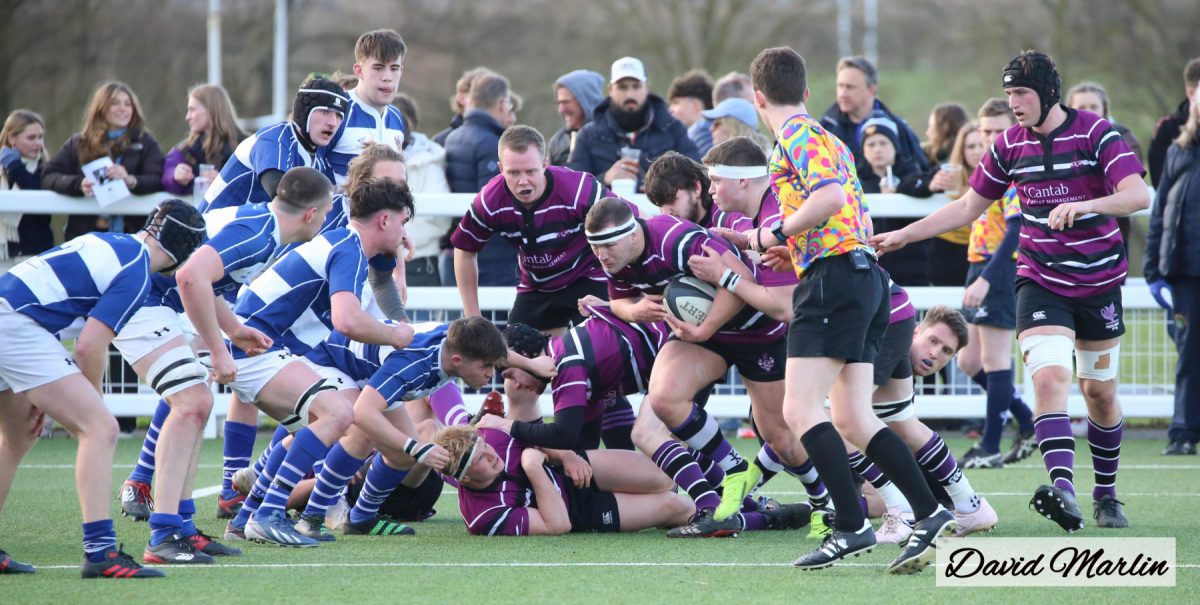 Photo by David Marlin
Saturday 25 March saw a fantastic day at the Davey Field in Shelford, with the second annual Tommy Dann Memorial Match taking place in the glorious East-Anglian sunshine. The event has so far raised over £18,500 for the The Jonny Wilkinson Charitable Foundation – a very worthwhile cause.
Following the success of last year's inaugural event, the day provided yet another wonderful opportunity to remember a great man who made a positive impact on the lives of so many.
The match itself was an entertaining one as the historic sporting rivalry between the two schools was reignited. The Old Perseans XV produced a strong performance to overcome a tough Old Leysians XV.
The relative strength of the Old Perseans forward pack shone through, taking hold of the game by the scruff of the neck in both halves. However, the Old Leysians were never out of the running and were a thorn in the side of the men in purple all match, which made for an extremely entertaining watch for the neutral.
Full-time score: Old Perseans XV 31-10 Old Leysians XV 
Congratulations to our very own Ed Fairey, who had a great game at fullback for the Old Leysians and got on the scoresheet for their opening try.
A big thank you to Ed, Max Wilson, and former Cantab employee Tom Picton-Turbervill for organising another special day.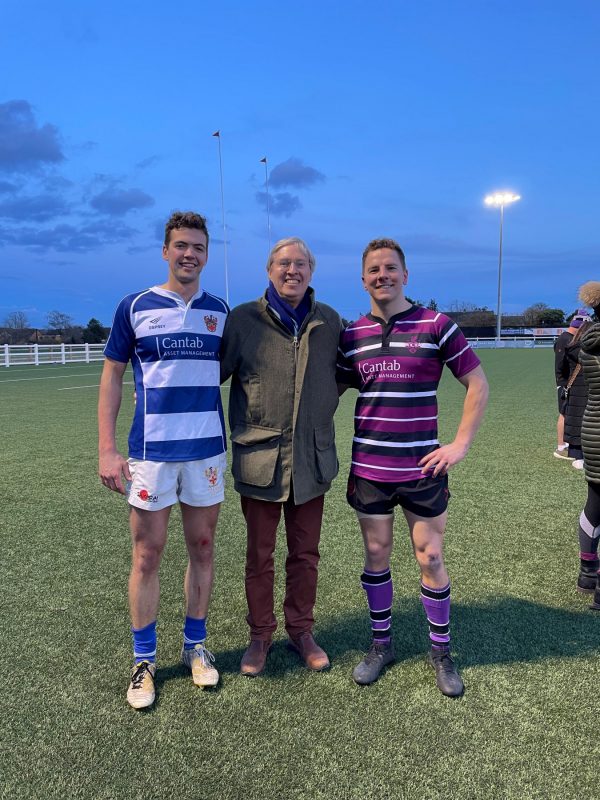 (Left to Right) Cantab's Ed Fairey and David Saunderson with former employee Tom Picton-Turbervill